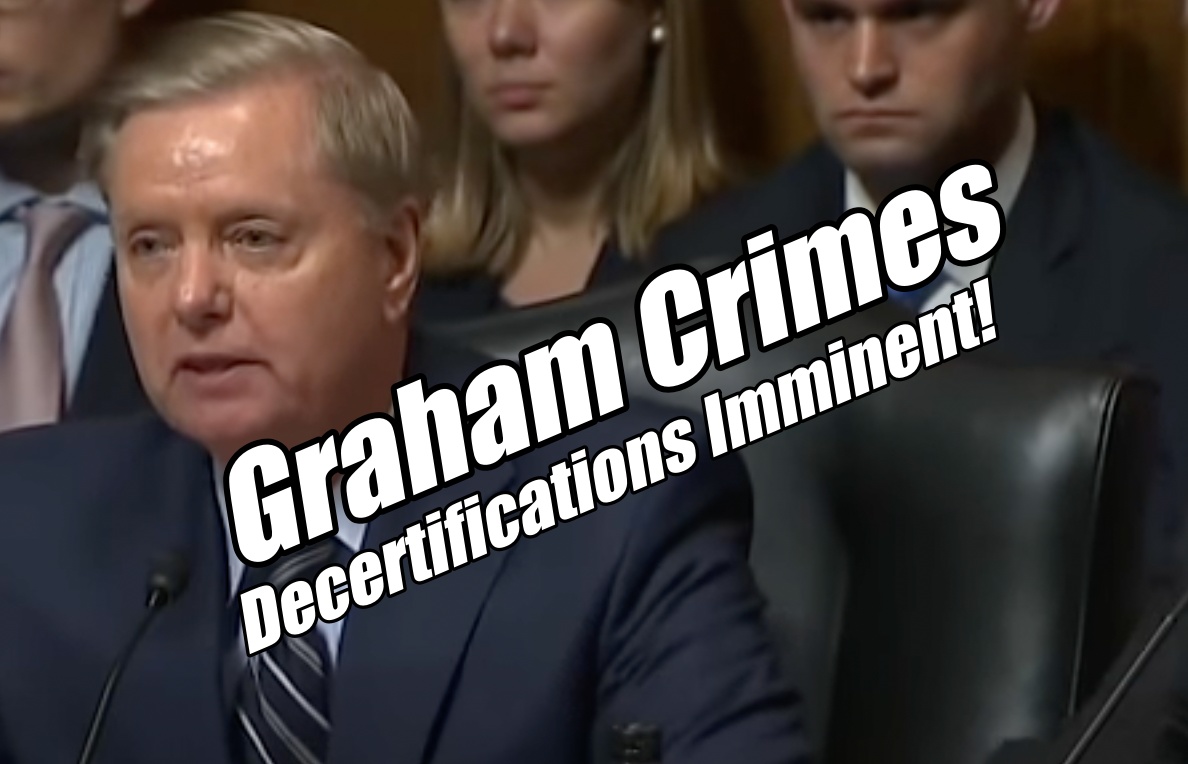 Blessed2Teach empowers Patriot Christians with truth!
 
God gave Lindsey Graham a warning to choose truth over threats and Lindsey chose to side with the Cabal.
A prophetic word from Julie says Lindsey will regret this and be sentenced and judged for his crimes against this country.
We also lean that many states are working on decertifications and they will soon start falling like dominos!
Pastor Dave Scarlett from His Glory comes on live and we get updates on his intel from military sources from the US and Israel.
He confirms the word yesterday from Julie Green that it is Go time!  The next 4-6 weeks will be intense.
Dave feels the banking system will collapse in the next 6 weeks and a blackout/time of silence could last as much as 30 days.
Rick reviews news on the DOJ pursuing Trump, the continued raising of interest rates and the Build Back Better deal moving forward designed to destroy the country.
Pastor Dave gives updates on other items as well including the ReAwaken America tour and suggestions on the best way to prepare of the blackout.
We go Backstage for Q&A and prayer with Pastor Dave and we get his thoughts on silver, preparation and what our focus should be.  Dave is so thankful for all the prayers we deliver to refresh him!  You can have access to the recordings by joining backstage here:  https://blessed2teach.mykajabi.com/backstage