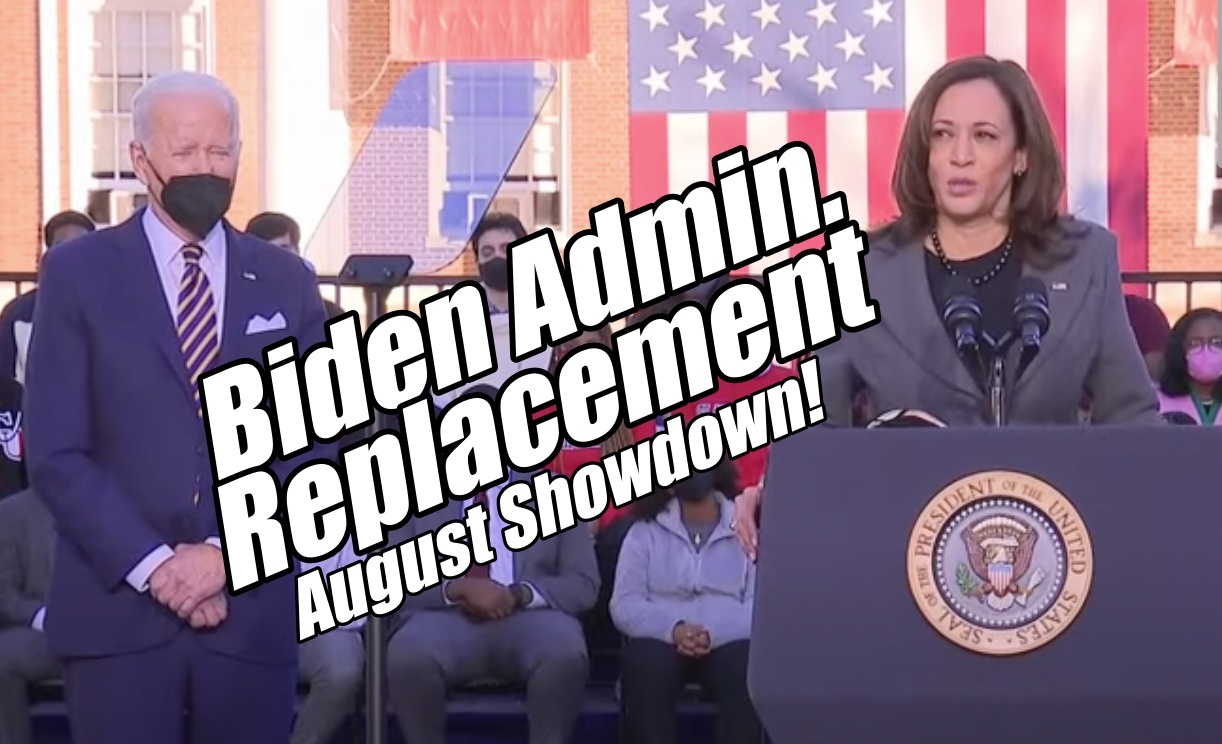 Rick B2T empowers Christian Patriots with Truth!
The Fake Biden Administration will be replaced soon according to a prophetic word by Julie Green.
Before this occurs, there will be a major showdown as the Elites of the world will do everything to lock us down and get us to surrender our rights.  
They will use new viruses, Ebola and climate change to lie and scare us into submission.
The scare tactics will not work and "the Bidan" will fall and the person talking in his ear will be exposed.
Kamala Harris video will surface to show how evil she is and how she climbed to the top.
Rick reviews current news about Trump threatening to sue CNN, a judge helping Air Force members seeking religious exemptions from the Jab, and the economy going into recession.
Kirk Elliot comes on live and explains how the increased interest rates by the Fed caused China to sell its US bonds and creating more inflation.
The increased inflation occurs due to the US having to print more money due to the bond sales by China.
Rick then reads the last part of Genesis 26 showing how those not of God recognizes the favor God gave Isaac and how Esau made his parents miserable.
We sing a song praising the Lord and going into deep worship.
Afterwards, we go backstage for another hour of PraiseNPrayer and learn of another huge praise report and we go even deeper into praise and worship.  You can have access to the recordings by joining backstage here:  https://blessed2teach.mykajabi.com/backstage